Hydroseeding in Northwest Washington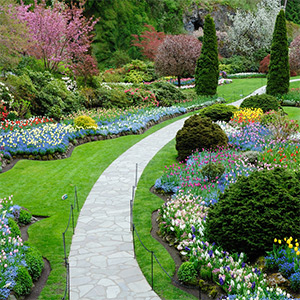 Don't have a green thumb? No problem! At Green Thumb Hydroseeding, we treat your lawns and gardens like they are our own and bring you the very best in hydroseeding, landscaping, erosion control and lawn and turf repair.
Full Service Landscaping Company in Northwest Washington
At Green Thumb Hydroseeding, we know there is more to lawn care than sunshine and water. In Washington, the seasons can be damp and only certain plants naturally thrive. This doesn't mean you can't have a beautiful garden with beautiful gardens. Just leave it to our experts to do the heavy lifting. For over a decade, we have been the premier landscaping company in Indianola, WA, and have countless satisfied customers to show for it. Unlike other landscapers, our gardeners specialize in complicated and intricate lawn services, such as erosion control, turf repair and hydroseeding in Northwest Washington.
You can call on us to be your full service lawn company and we will handle everything from prep work to intense tractor work to irrigation installment and even light concrete work. We endeavor to be the only company you ever have to call when you want your lawns and gardens to look professionally landscaped. However, beyond the mere aesthetics of a green lawn and blooming garden, we will work to make sure your landscape is healthy and able to thrive for many seasons by installing irrigation systems and providing erosion control. No matter what your lawn requires, let us be your green thumbs. Customers choose us because:
We are experts in lawn and garden services.
We provide hydroseeding and hydraulic mulch seeding.
We offer lawn and turf repair.
We bring years of experience to the job.
Our prices are affordable and our service is convenient.